HOME//WORK

Opening January 26, 2021 at the Lauren Rogers Museum of Art in Laurel, MS


Fierce: Women in Iron

Curated by Jam Lovell and Kristen Tordella-Williams
November 1-30, 2019
Prairie Center for the Arts
Peoria, IL
Press Release
NPR Story on the exhibition and first all female iron pour in Peoria, IL


Bridging the Gap: Contemporary Craft Practices
Arrowmont School of Arts & Crafts
Opening Reception:
Friday October 18, 2019 from 6-8pm
Sandra J. Blain Galleries
June 29-Aug. 11, 2019
Mississippi Museum of Art
380 South Lamar Street, Jackson, MS 39201


The Mississippi Invitational is a biennial survey of recent works created by contemporary visual artists living and working across the state. Artists are invited to submit their work for consideration by a guest curator to be included in the bi-annual Mississippi Invitational exhibition.




5.16 - 8.4.2019
opening reception 5.16.2018 | 5-8pm | artist talks @ 6:30pm
Spartanburg Art Museum, Spartanburg SC

This diverse group of female artists take aim to express the events, forms, and concepts within their experiences of creating spaces for themselves and their families. From architecture and aprons, to raccoons riding robo-vacuums, these works explore ancient traditions and the evolution of female-centric expectations within the domestic sphere.

The 2018 edition of southXeast: contemporary southeastern art is the fifth edition of the only regularly occurring curated exhibition in Florida that presents a selection of innovative art made by artists living in the southeast. Devoid of thematic ballast, the exhibition has the simple aim that our students and other audiences might benefit by seeing high quality artwork not commonly or ever seen in South Florida and/or Miami, a growing international center of contemporary art activity. The exhibition also seeks to present a diversity of approaches to contemporary art making while also representing specific studio art disciplines that are taught in FAU's Department of Visual Arts and Art History.
Superfine! The Fair
Nicholls State Iron Pour
MSA Select 2017




LexArts
Lexington, KY
September 14 - October 22, 2017

Irene Rosenzweig Biennial Juried Exhibition 2017






September 21, 2017-January 6, 2018
Arts & Science Center
Pine Bluffs, AR



The Arts & Science Center is hosting the 2017 Irene Rosenzweig Biennial Juried Exhibition featuring entries from a seven-state region. The exhibit includes artwork in all traditional art forms which includes paintings, original prints, fiber art, ceramics, sculpture, and photography. For more details call 870.536.3375 or visit their website at www.ASC701.org


INK ONLY is a juried exhibition of contemporary printmaking from the Southeast. The exhibition has been judged by Katie Baldwin and is sponsored by PaperWorkers Local, in partnership with the UAB Department of Art and Art History, and with generous grant support from the
Alabama Council on the Arts
.
Opening Reception and Award Presentation: August 25th, 2017 from 5:00 to 7:00 PM
UAB Department of Art's
Project Space
located at 900 13th Street South in the UAB Humanities Building, Room 100 (on the east side of the building, facing 13th Street South).
Click
here
for more info and a list of participating artists.
re:growth

Artworks, Loveland, CO
May 12-June 30, 2017
Opening Reception: May 12 from 6-9PM




Interactive Arts Festival
April 15, 2017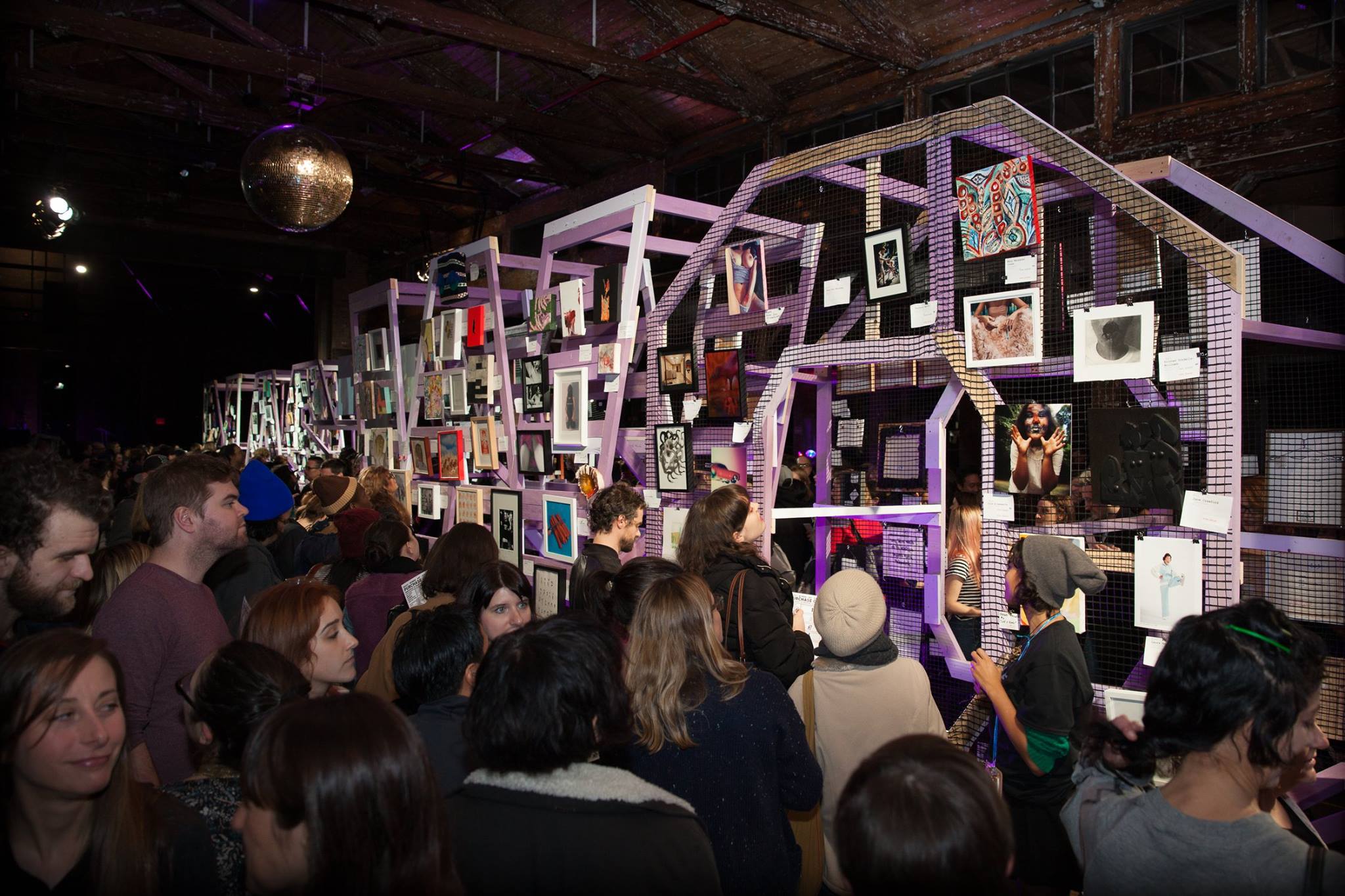 Knockdown Center in Maspeth, Queens
January 12-15, 2017



Come visit the Mississippi Museum of Art on Sunday December 4 or 18 from 1:30-5:30 where we will be drawing, performing, and having lots of silly fun in my role there as December Visiting Artist!
MSA Select

Natural Threads
State of Matter
Best in Show Award for
Shaker Tools
Opening Reception:
February 4th from 5-7PM
February 4-March 26 2016
The Art Museum
SUNY Potsdam
Potsdam, NY
Translating the Intangible






Signs

203Art
M50 Art District
Shanghai, China
2015 Cast Iron Workshop
Sustainable Arts Symposium
Mississippi Collegiate Art Faculty Juried Exhibition
Knotwork
Opening Reception: 6-8PM, March 14, 2015
Lifetime Guarantee performance at 6:30PM
ONE Arts
Burlington V.T.
KnotWork is a series of sculptures and wall pieces that employ the use of weaving yarn, embroidery, and knotting through handmade paper, wood, and mixed media. The artist shows us her manipulations of thread, bound images, varied patterns, and processes that reflect the meditation involved in repetitive action.
In addition to the two and three-dimensional work shown at OneARTS, there will be a performance by Lifetime Guarantee, a collaboration between Jenny Hillenbrand and Kristen Tordella-Williams. Lifetime Guarantee focuses on the relationship between the body and household tools and products. The performance will be at 6:30PM during the opening.