2019 HBM at NCCCIAP, Sloss Furnaces, AL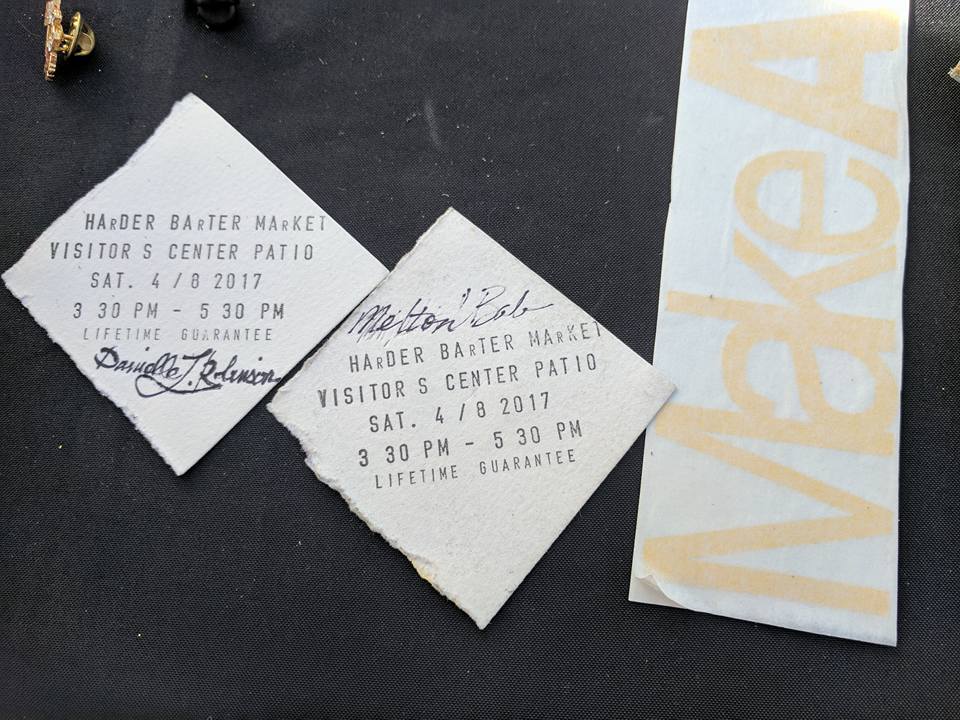 Lifetime Guarantee invites you to the Harder Barter Market! Bring any handheld, trade-able thing related to cast iron: be it a small piece of art, a tool, raw material, t-shirt, or service that can be performed at the conference, i.e., a 10-minute back rub or a homemade breakfast. The Market will open and bartering will commence until all goods are swapped! One folk's patch is another folk's treasure. Come one, come all, come barter at Sloss!

Video by Jesse Blumenthal

Performed at the 8th International Conference on Contemporary Cast Iron Art

6-8PM, June 2, 2018

Bogart Court in Scranton, PA

Find out how you can host a Harder Barter Market in your creative community

here

!