HOME//WORK Collections Interventions
40 Stumps (foreground) and Working Impact (background)
Open January 26 - April 25, 2021
. The
Lauren Rogers Museum of Art
holds a special place in Laurel. It is a uniquely American place, and by extension of being in Mississippi, holds many contradictions. As an artist, it is not my role to be an historian or to tell the literal stories of Laurel's past and the Museum's founding. There are many well-written texts on this subject that I read over the past year in preparation for this exhibition, my own sort of homework to learn about Laurel's past and how it contributes to the present and the Museum's collection of artwork and cultural artifacts. I am especially grateful for the dedicated work of local historian Cleveland Payne. I take the role of critical celebration and have found many historical accounts that inspire the works you see in the galleries. I see my own story reflected in the archives of materials from 150 years ago--one of a northern yankee moving south for opportunity. My family has deep ties to Penn Yan, NY, where members of the Gardiner clan, a founding family of Laurel, were born. I, too, have many progressive ideals that were challenged by this move, and my adult identity has been shaped by my life in the South.
Detail of
40 Stumps
, grass and paper pulp, chicken wire, pine shavings, LED lights, 2020-2021.
Working Impact,
laser etched woodblock prints on artist made kozo and grass paper. Series of 20 unique prints. 2020-21.
While Laurel was progressive in many ways and provided a way of life for its Black citizens contrary to the experience of most Mississippians during Reconstruction, post-Reconstruction, and the Jim Crow era, it is not immune to white supremacy. While most workers were well paid by the Eastman-Gardiner Company, few if any Black workers were promoted to leadership positions. Black and white employees labored side by side for years, but the town was segregated by law. A prosperous Black middle class sprang up only to slowly fade due to their children seeking their fortunes elsewhere because of Mississippi's overarching oppression.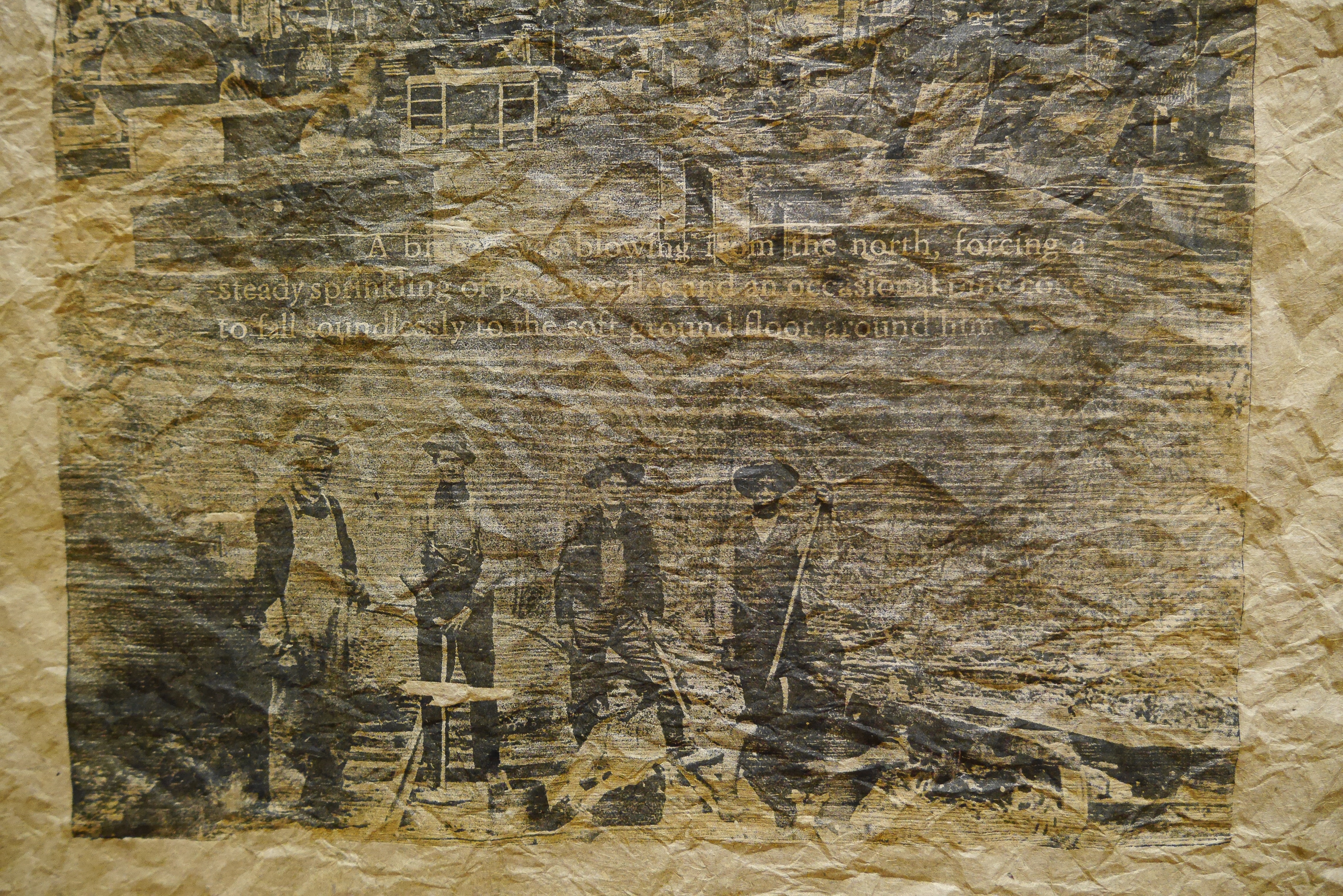 Furthermore, the three rape trials of Laurelite Willie McGee in the late 1940s and his subsequent execution (despite the lack of conclusive evidence) shows the long-standing inequality and injustice Black citizens face and that many White people fail to acknowledge on a base level today. Historical cases like Willie McGee's are the same as the murder of innocent people at the hands of the police and illuminate how long injustice has eaten away at our country's ideals and laid the groundwork for our current turmoil. These contradictions inspire and encourage my approach to this exhibition by seeking out and representing the diversity of Mississippi's stories including the
Laurel Living Archive
, a custom made website that invites you to share your experiences of how the pandemic impacted our domestic and working lives as an open archive of our current moment.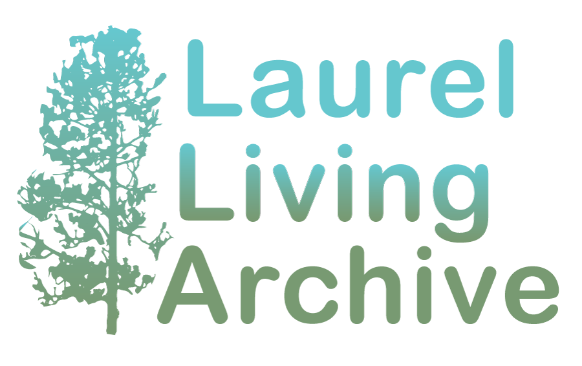 Industrial Amber
in between two Betsy Eby encaustic works
Industrial Amber
, cast resin, insects. 2020-2021.
I acknowledge that these lands are within the territories of the Chahta Yakni (Choctaw), a people whose communities were ripped apart and forcibly removed during the Trail of Tears as a result of the Indian Removal Act of 1830. Beyond the Museum's collection of baskets, images of basket-weaving workshops given at the Museum as well as a stickball demonstration (kapocha, now played as lacrosse) exist to show their presence in the archives. Many Chahta Yakni people resisted this forced removal and genocide and remained in Mississippi. Their descendents are members of the Mississippi Band of Choctaw Indians who participate in the Museum's yearly Choctaw Days celebration. I honor and acknowledge the Choctaw peoples who are integral to the stewardship of this land in the past and present by showing images of Choctaw people and artwork in Working Impact as well as representing the forests and insect life of this area.
I strove to find a way into the collection and archives that connects to my studio practice, which focuses on repetitive labor and purposeful selections of materials and processes that represent concepts. In some of these works, images of the workers and their families and community are present to show how the many people who moved to Laurel in search of a better life created the wealth that made this institution possible. The setup of the galleries calls attention to the natural resources that we continue to mine in our country that created our nation's wealth. The left hand gallery is dedicated to the natural world and the impact of industry upon it. The right hand gallery presents the collection as a mass, interspersed amongst burnt book relics.

40 Burnt Books
installed among two dimensional works from the Lauren Rogers Museum collection and
Distorted Inclusions
(cardboard tubing, mylar 2021) in the center of the gallery
40 Burnt Books,
books removed from public collections, steel brackets, 2021
This exhibition was funded in part by a generous grant from the Millsaps College Faculty Development fund and an additional funding as a 2020-21 Arts & Humanities Fellow for Innovation in Scholarship from Millsaps College.

All photos taken by the artist © 2021